Every 'did not show leadership' as Cricket Australia director at Newlands

Advertisement
Aspiring Cricket Australia chairman Bob Every has been slammed for his performance as director on duty when the ball-tampering crisis erupted in Cape Town with claims he should never have allowed Steve Smith and Cameron Bancroft to front a now infamous press conference.
In a significant blow to his aspirations to return to the CA board and take over as chairman following the resignation of David Peever, Every's role as the most senior CA official on the South African tour has come under scrutiny.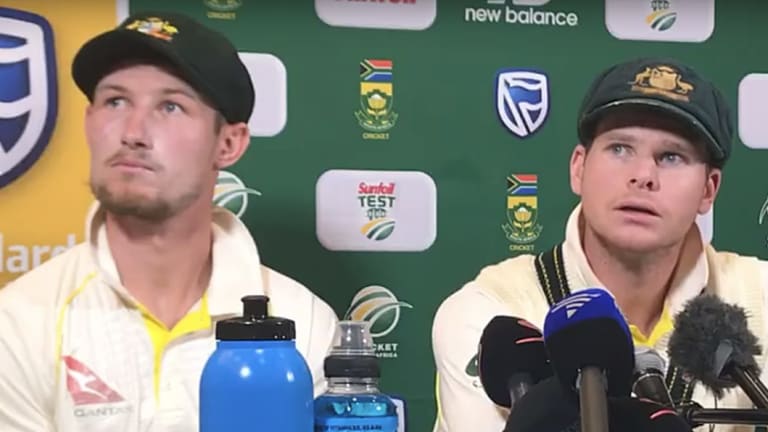 Long-time CA director Tony Harrison said on Saturday it was Every's responsibility, as the director on tour, to have fronted the sandpaper scandal after play on the third day of the third Test at Newlands.
Queensland Cricket chairman Sal Vasta, a member of the CA board nominations committee, said it was Every's shortcomings in South Africa that led the committee to reach a preliminary finding in April that he should not serve another three years.
Advertisement
Smith and Bancroft emerged from the Australian dressing room in Cape Town and made matters even worse than they already were, the opener lying and saying it was sticky tape and not sandpaper he had used to rough up the ball, and the captain misleadingly claiming the ploy was an idea devised by the "leadership group".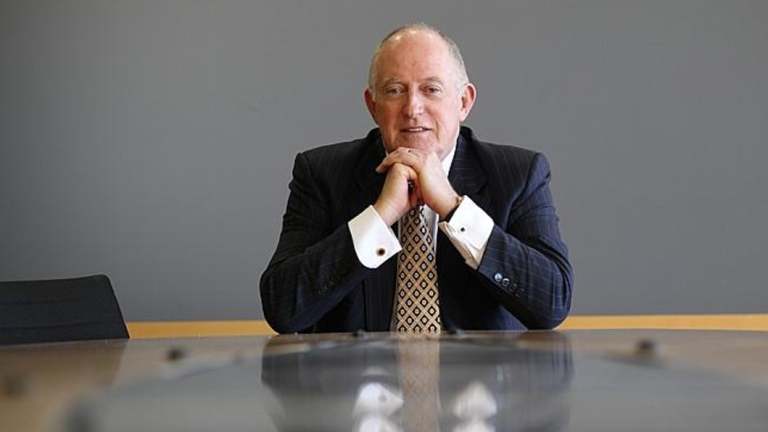 "Directors are over there on duty representing Cricket Australia, it's not a holiday," said Harrison, who retired at the CA annual general meeting on October 25 after 16 years on the board.
"If issues do arise then the expectation is a director, as the senior person representing Australian cricket, would step in. Had I been in South Africa I would have stepped in and would have fronted the media conference instead of the players."
Peever, who had joined the tour on a flying visit, flew out of Cape Town at lunc htime that day, so was in the air on his way to Australia by the time Bancroft was sprung with sandpaper on the ground. It left Every as the most senior Australian cricket figure in South Africa.
Loading
The 73-year-old former Wesfarmers and Boral chairman quit the board in May, sending an email to fellow directors that was scathing of Peever and his management of the MOU negotiations with players last year, CA's broadcast deals and his plans for a second three-year term as chairman.
It has now emerged that in the days before he quit and lashed out at Peever, Every's reappointment to the board for a further three years had been opposed by Vasta at a meeting of members of the four-person nominations committee in Melbourne.
Peever, who was in that meeting as an ex officio member of the committee, conveyed the message to Every. He reacted angrily, taking it as a "personal comment" from Peever.
"I had put my views fairly forcefully that I wanted to ensure we had a director who could definitely show leadership and I was not happy with what had happened in Cape Town because the director who was there did not show the leadership that I wanted to see," Vasta said.
Loading
"I was also very cognisant that there is an impression of the CA board as being male, pale and stale, and that was something that I felt it was important to [address]."
Every responded on Saturday, saying he had offered his services to the Australian team on the day at Newlands and did not hear back.
"I was sitting with the chairman of selectors, Trevor Hohns, and I made the comment that I was there and would be happy to get involved if [team] management wanted me to," Every told Fairfax Media. "Nobody came back to me."
Directors were also surprised at Every's criticism of Peever's handling of pay talks with the players, given Every sat on CA's MOU committee.
As for his opposition to Peever serving another three years as chairman, directors recalled a board meeting earlier in the year when Peever had stepped out of the room as the subject was discussed. When he walked back in, they said it was Every who spoke on behalf of them all and told Peever he had their full support for another term.
Every said on Saturday: "That's not my recollection. I was party to supporting it, but things change over time. I then felt he didn't warrant my support."
Harrison said Every had never voiced his criticism of Peever to others on the board.
"I'm disappointed that Bob would come out and make these statements because he never raised these issues with the board and directors individually and there were plenty of opportunities to do that," Harrison said.
"I understand that Bob's resignation was more to do with his desire to be reappointed to the board of CA [beyond October 2018] than anything else."
License this article
Chris Barrett
Chris Barrett is a Sports Writer with The Sydney Morning Herald.
Loading
Please explain
Our weekly podcast giving you insight into the stories that drive the nation.
Listen now
Source:
Google Australia
|
Netizen 24 Australia