Coalition's changes to finance laws could be a 'dreadful step backwards'

The Transparency Project Australian politics Coalition's changes to finance laws could be a 'dreadful step backwards'
Former NSW anti-corruption commissioner warns against any moves to override state bans on developer donations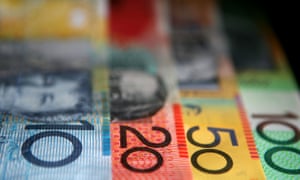 The former New South Wales anti-corruption commissioner David Ipp has warned that any move to override state bans on property developer donations would be a "dreadful step backwards".
Last week, Guardian Australia revealed that Coalition changes to federal campaign finance laws could effectively grant political donors immunity from state and territory donation restrictions.
Academics believe the changes, if passed through federal parliament, would exempt a wide range of donors from state laws, including bans on developer donations, stricter donation caps and tougher disclosure requirements. Donors would only need to show there is a potential connection to federal election spending to gain the immunity.