Syria chemical attack: Investigators allowed to visit site

]]> Middle East Middle East Syria chemical attack: Investigators allowed to visit site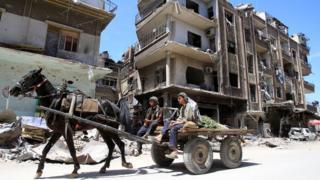 Chemical weapons inspectors in Syria will be permitted to visit the site of an alleged chemical attack on Wednesday, Russia has said.
The international team has been in the country since Saturday, but has not been allowed to visit Douma.
The attack on 7 April prompted military strikes on Syrian government targets by the US, UK, and France a week later.
Syria and its ally Russia deny any chemical attack took place - with Russia calling it a "staged thing".
Early on Tuesday, Syrian state media said the country's air defences had responded to a missile attack over the western city of Homs.
The missiles targeted Shayrat air base, it s aid - but did not say who fired the missiles.
Another report, from the pro-Iranian Hezbollah militia, said that Syrian air defences had intercepted three missiles targeting Dumair military airport, north-east of the capital Damascus.
A Pentagon spokesperson told Reuters: "There is no US military activity in that area at this time."
What is happening in Syria?
Early on Saturday morning Syrian time, the US, UK, and France launched a coordinated missile strike on multiple targets in the country.
The operation was in response to a chemical weapons attack the three nations say was carried out by the government of Syrian President Bashar al-Assad, which targeted civilians and killed dozens.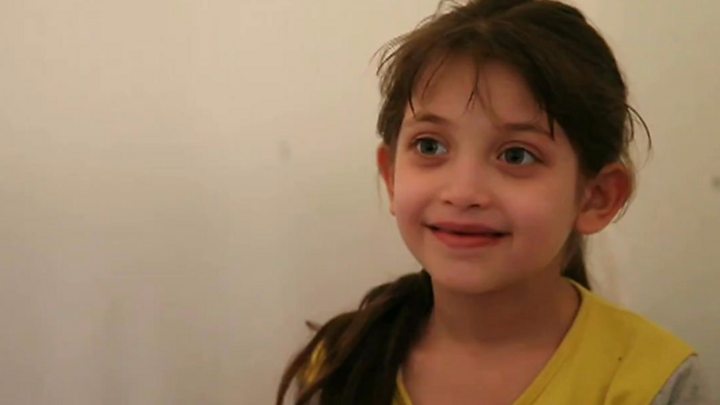 Investigators from the Organisation for the Prohibition of Chemical Weapons (OPCW) are in the capital, Damascus - but have been waiting to begin their inspection.
When they arrive at the site on Wednesday, it will be 11 days since the attack. They are expected to gather soil and other samples to help identify the substances - if any - used in an attack.
The US envoy to the OPCW, however, expressed concern that Russia had visited the site and "may have tampered with it" to impede the investigation.
But in an interview for BBC's Hardtalk, Russian Foreign Minister Sergei Lavrov said: "I can guarantee that Russia has not tampered with the site."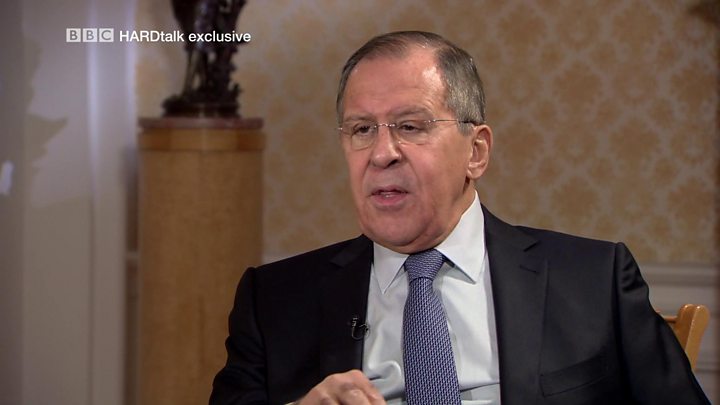 He said the supposed evidence the US, UK, and France said they had was only "based on media reports and social media" and that such evidence was a "staged thing".
Mr Lavrov and others have also criticised the three countries for carrying out the strikes before the OPCW team could conduct their investigation.
What we know about the 'chemical attack'
Why is there a war in Syria?
What is said to have happened in the Douma attack?
When the alleged chemical attack took place on 7 April, Douma, in the Eastern Ghouta region, was a final rebel stronghold near the capital Damascus, having endured months of shelling.
Now, it is under the control of the Syrian government and Russian military.
Two bombs filled with chemicals were reportedly dropped several hours apart on the town.
Syrian medical sourc es say bodies were found foaming at the mouth, and with discoloured skin and cornea burns.
US sources said they had obtained blood and urine samples from victims which had tested positive for chlorine and a nerve agent.
Catch up on the aftermath of the air strikes:
What was targeted?
UK PM faces 'almighty row' over strikes
Were the Syria air strikes legal?
Reality Check: Does Russia always use a veto on Syria?
How did the air strikes happen?
Late on Friday night in Washington, President Donald Trump addressed the nation, revealing that he had authorised strikes in Syria with the UK and France.
As his speech came to a close, the first reports of explosions in Damascus began to emerge.
The US says 105 missiles were launched and it believes none were intercepted by Syrian defences. It says Syria's chemical weapons programme has been set back years.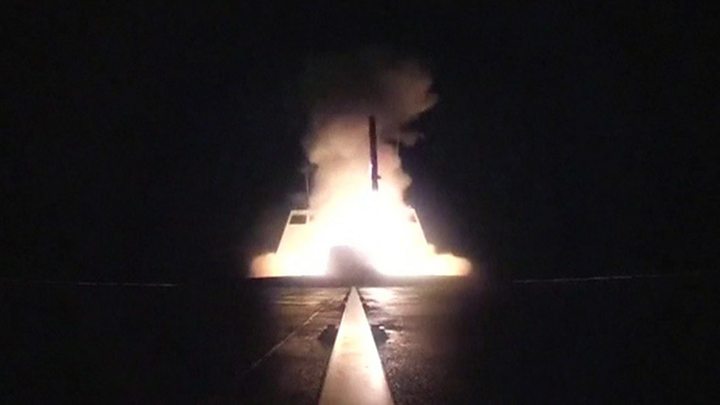 The Russians, however, say 71 missiles were shot down by Syrian systems - many of them older Soviet-era defences.
One of the three sites hit was the Barzeh complex, which the US says was a centre for development, production and testing of chemical and biological weapons, although Syria denies this.
The other two were suspected chemical weapons facilities at Him Shinshar near Homs.
Top Stories
Chemical inspectors to be allowed in Douma
Russia says investigators will be allowed to visit the alleged chemi cal attack site on Wednesday.
17 April 2018
Joint Pulitzer prize for Weinstein exposé
16 April 2018
Kendrick Lamar wins Pulitzer music prize
16 April 2018
Features
Video
A solution to one of America's biggest problems
Six explosive new claims by James Comey
Video
What are NDAs and are they bad for women?
The letter Anne Frank wrote to the US
Comey may be many things, but is he really a liar?
Football's Che Guevara? What Guardiola is really like
Video
Going for a pub crawl by helicopter
Solving the world's problems, one prize at a time
Challenge prizes take innovation outside the research establishment - and they are becoming more popular.
Brussels seems relaxed about the Brexit end game
Why you can trust BBC News
BBC News Services
On your mobile
On your connected tv
Get news alerts
Contact BBC News
Source:
Google News